A good number of Los Alamitos High School students participated in The national Pro-Life Walkout this past Wednesday .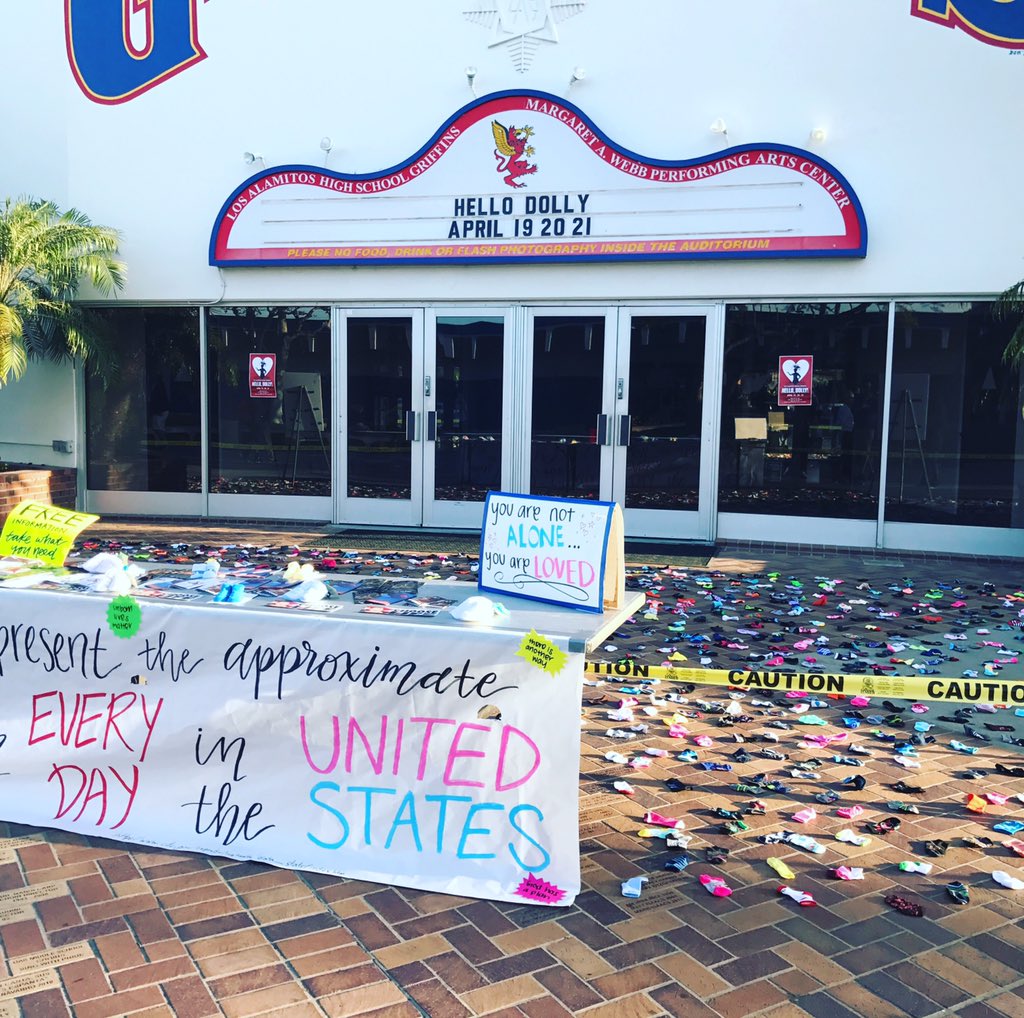 Students across the nation walked out of their schools for 17 minutes of prayer and silence honoring "the 10 children who will violently die during that time at a Planned Parenthood abortion facility."
The event was organized by high school students in Rocklin High School after a history teacher there was suspended for two days after she questioned in class whether schools that accommodated the gun control walkout would also accommodate pro-life students.   The Rocklin students received assistance from Students for Life of America.
The walkout boasted 191 high schools and 81 colleges participating across the country. According to Students for Life president Kristan Hawkins, more than 300 students or student groups participated in the event.