The Los Alamitos Girls Soccer team, fresh off its championship at the very competitive Excalibur Cup, resumed Sunset Conference play with a 1-0 win over Newport Harbor. Paige Thompson scored the game's only goal in the 25th minute on a header off an Analisa Gjonovich corner kick. [link to full story in OC Register].
The Griffins, who outshot Newport 18-4 en route to its 15th shutout, are now 3-0 in league play and 16-0-3 overall.
Sophomore forward Tabbi LaParl, who is now tied for third place on the Griffins all-time career scoring lists with 36 goals, did not add to her county leading total of 19 goals, despite hitting two shots off the crossbar.
Girls BB: Griffins thump Newport 57-10
The Los Alamitos Girls Basketball team recorded a convincing 57-10 win over Newport Harbor, Thursday night in Newport Beach. Junior forward Maya Montez led the scoring with 17 points and added five rebounds. Senior Makayla Burdette added 12 points.
The Griffins improve their record to 15-4 overall and 3-0 in Sunset Conference play. They host two home games next week, completing crossover play against the Wave League on Tuesday against Laguna Beach and startiing their two round of Surf League matches against Huntington Beach.
TEAM STATS: Maya Montez-17 pts, 5 r/b's; Makayla Burdette 12 pts, 2 blocks, 2 steals; Sydney Gandy-10 pts, 5 assists, 3 steals, Maya Shimizu, M-6 points; Molly Clarke 5 pts, 8 steals, 4 assists
Boys soccer and basketball host Laguna tonight
Both the Los Alamitos Griffins boys soccer and basketball teams return to Sunset Conference action tonight with home contests against Laguna Beach.
For the boys soccer team, it will be AYSO Night. Children wearing AYSO jerseys will receive free pizza.
On Tuesday, the boys got back into the win column with a 3-1 win over the Long Beach Poly Jackrabbits! Goals were scored by Adrian Alcazar, Louie Arellano and Riley Hunsaker.
The win gives them an overall mark of 5-6-3 on the season. They are 1-1 in Sunset Conference play.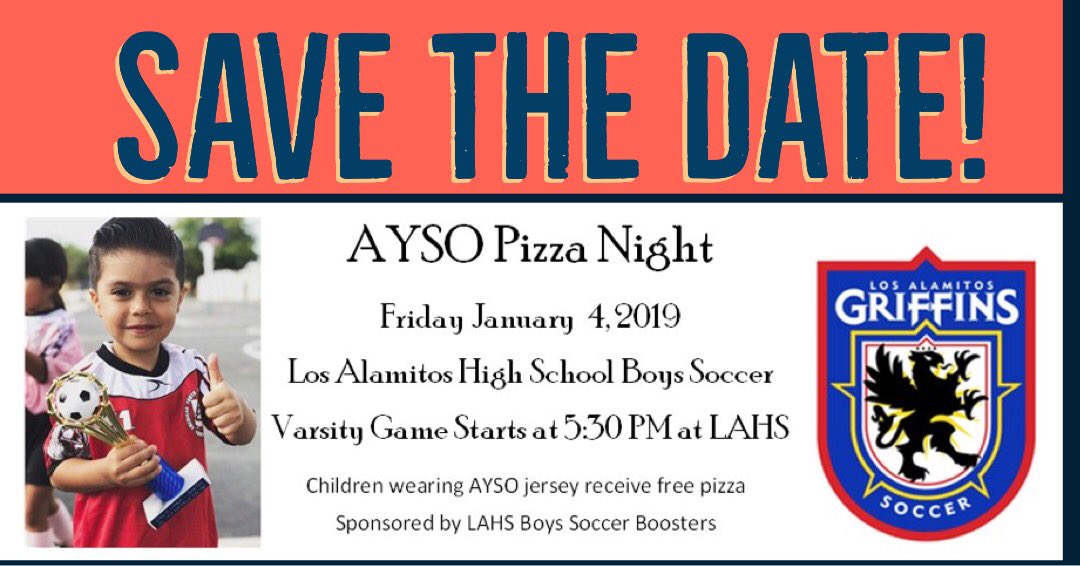 The young Boys basketball team will try to get back on track after a tough tournament showing over the holidays. The cagers lost three at the KSA Tournament in Florida. They are currently 1-1 in Sunset Conference play and 4-10 on the season. .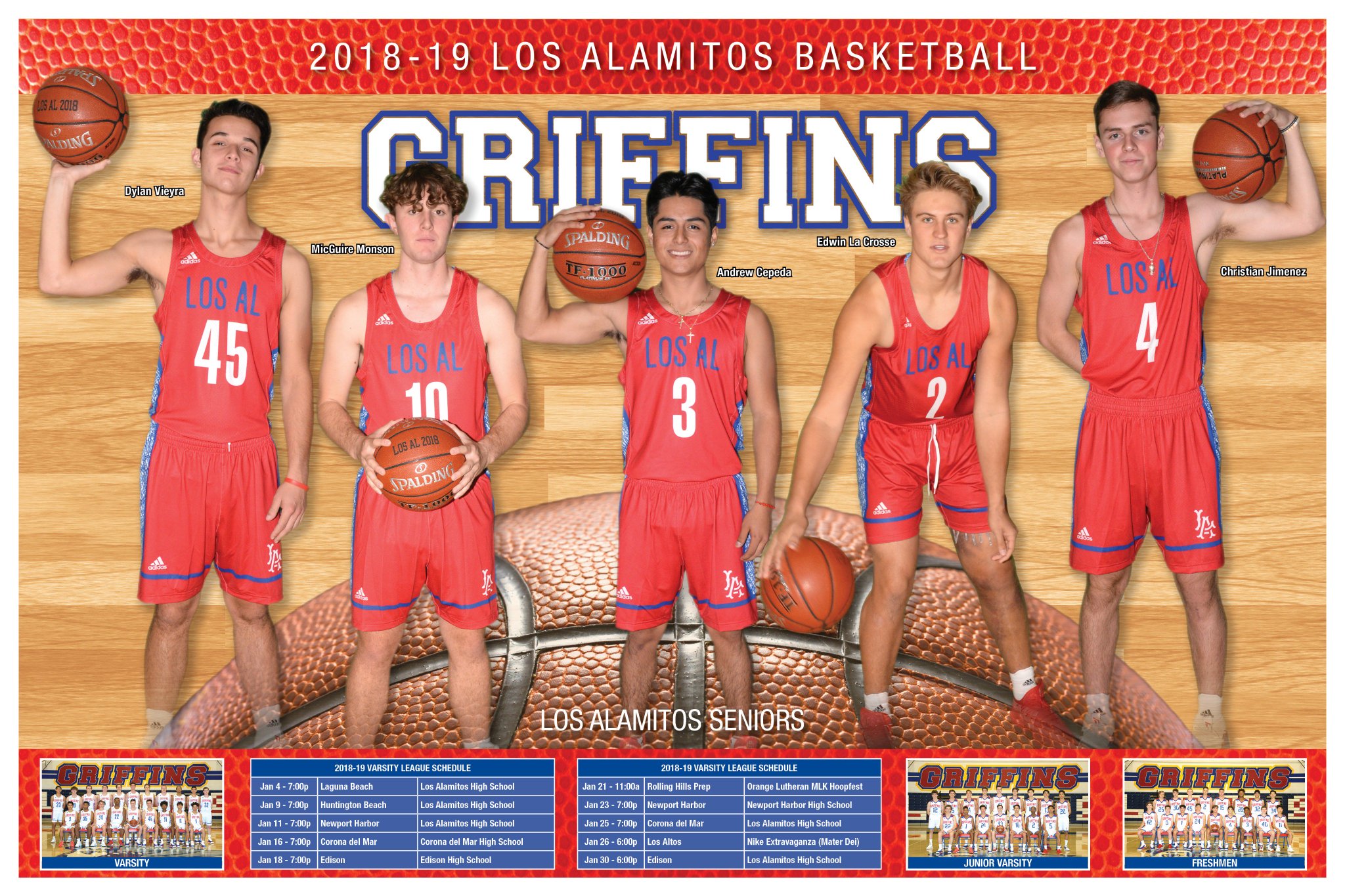 GIRLS WATER POLO: Santa Margarita 12, Los Al 4.
The Griffin Girls Water Polo squad had an off day, falling to Santa Margarita 12-4 in a non-league match on Thursday.