The Los Alamitos Show Choirs competed this past weekend (March 1-2) at the competitive and prestigious Burbank Blast (hosted by perennial musical rival John Burroughs HS) and came away with plenty of first place hardware.
Taking first places were
Each choir brought home awards in their divisions:
Sound FX – 1st Place overall (Advanced Mixed Tier 1) and first places in the following categories:  

Musicianship,

Showmanship,

Best Choreography,

Best Show Design and

Best Performer (Ethan Salter).  Finishing second was Powerhouse from host and rival John W. Burroughs and in third place was the Power Company of Waconia HS.  The group beat out 

SoundTrax – 1st Place (Advanced Women
Axcent – First Place (Novice Women)
Bringing home second place trophies were:
Xquisite – 1st Runner Up (Intermediate Women)
Connexion – 1st Runner Up (Intermediate Mixed)
Xtreme – 1st Runner Up (Advanced Men)
Also winning trophies were choirs from the local middle schools.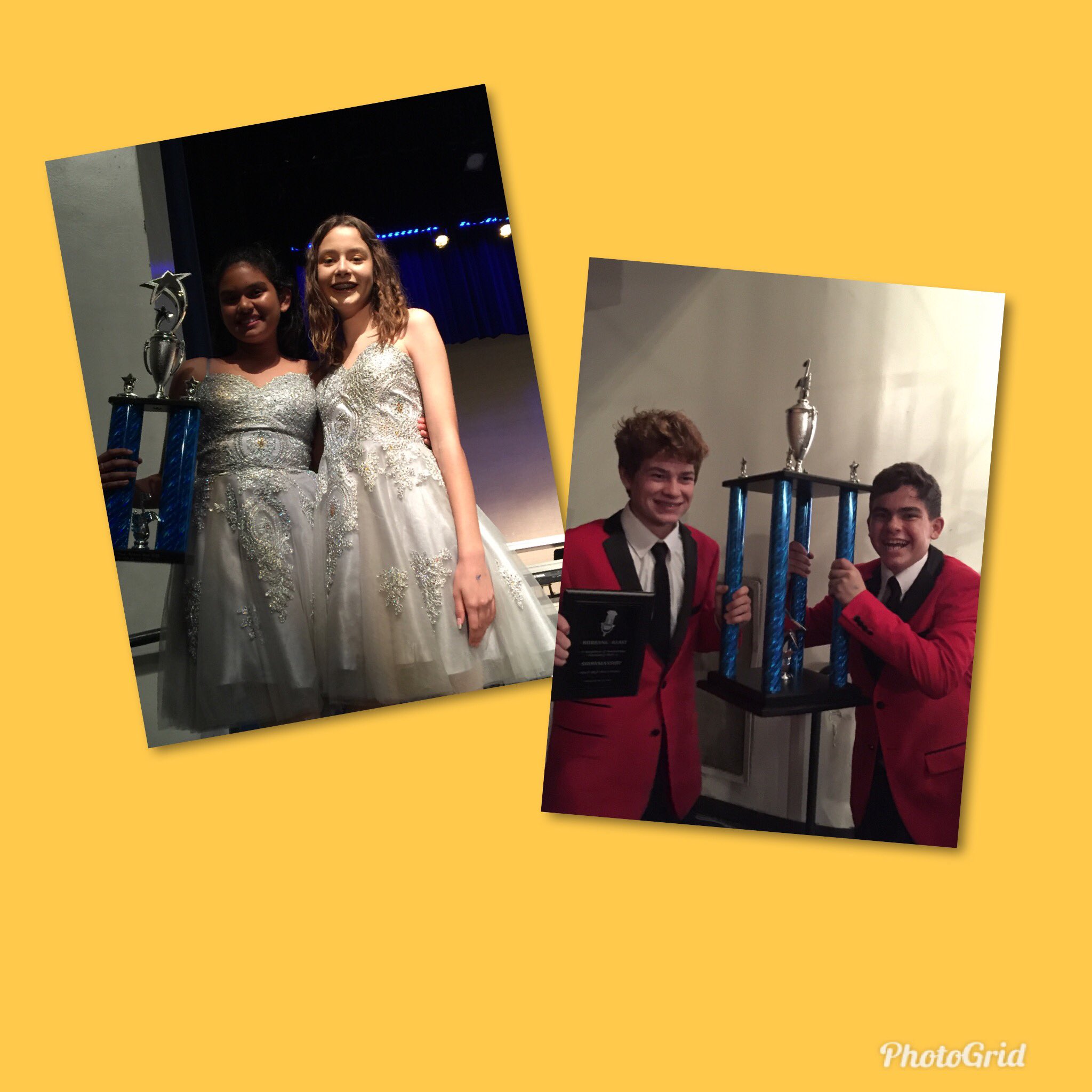 Oak's Showmen Elite Bys choir took first in the Middle School Boys Division, beating out McAuliffe's Showmen.  The Oak Middle School Girls (Showstoppers) received a third place award/
More detailed results from the Burbank Blast are available here.
2019-20 LAHS Show Choir Tryouts
The LAHS Choirs next head to the Hart Encore Competition (Hart High School, Newhall, CA) this coming weekend and will perform at District Choral Festival on March 11.
The group also set their schedule for tryouts for next year's choirs.
May 6 – May 10: Returning choir member; vocal auditions during class
May 17 @ 3:30 – 6:00pm: Non-choir vocal auditions for current high school students
May 20 @ 3:30 – 6:30pm: Show Choir dance auditions (men)
May 21 & May 22 @ 3:30 – 6:30pm: Show Choir dance auditions (women)
Please contact Ms. Moana Dherlin (mdherlin@losal.org) if you have any questions regarding the audition processes.