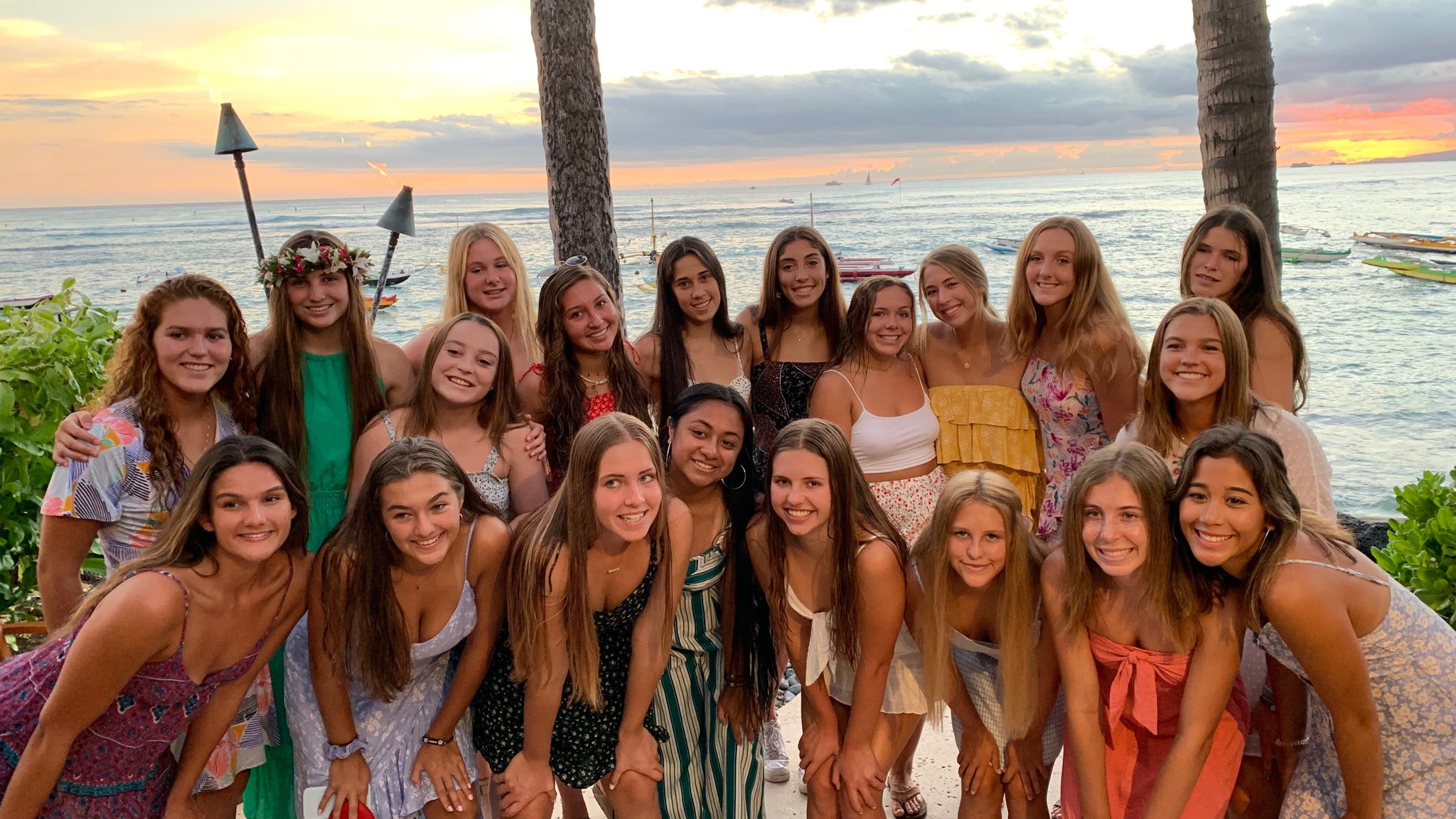 The CIF Defending Division II Champion Los Alamitos Girls Volleyball team will officially open its 2019 season next week with a pair of home matches against strong South Bay teams.
The Griffins will host Palos Verdes on Tuesday, August 20 and Redondo Union on Thursday, August 22.  The Frosh-Soph will play at 3, JVs at 4:30 and Varsity at approximately 5:45.
The Griffins return a lot of talent from last year's championship squad, led by senior outside hitter Abby Karich, the 2018 Division II Player of the Year Abby. Karich, who was also on the first team All-Orange County squad, has committed to play her college volleyball at Utah. Also returning are her all-CIF teammates, junior outside hitter Starr Williams and senior libero Jacinda Ramirez. Ramirez has committed to play at Loyola Marymount for 2020.
Next week's games will be the official season starter, but the Griffins got some quality unofficial pre-season action last week when they finished in fifth place at the Ann Kang Tournament in Hawaii.
The Griffins downed Kahuku 2-0, Pearl City 2-1, but fell to Iolani 2-0 in Thursday action. On Friday they defated Escondido 2-0 and Hawaii Baptist, before falling to Redondo Union 2-0.  On Saturday they beat Granbury 2-0 but fell to Sunset League rival Huntington Beach 2-1.