FOOTBALL: Griffins scrimmage Mater Dei; kick off in one week against Torry Pines
The Los Al football squad faced Mater Dei in a scrimmage at the Monarchs school on Thursday.  They get down to the real deal next week in their home opener at Torrey Pines.
In the OC reg's continuing series of pre-season football articles, the Griffins landed three players among the OC Top 150.  Returning Starting Linebacker & Wide Receiver Gio De Leon came in at #38, Returning Starting Quarterback Cade McConnell came in at #45, and Returning Starting Runningback & Corner Oscar Brown V came in at #83!
It's going to be another tough Sunset League Schedule for the Los AL Griffins who were  No. 7 in the OC register's pre-season rankings.   League rival Corona Del Mar, who return 10 starters from an offense that averaged 35 points a game in 2018  is ranked No. 4.  .  We thought you might be interested in a look.
Last year's showdown between the co-champ Griffins and CDM ended in a tie when lightning forced a cancelation with the score tied.  This year they'll meet at the regular- season finale.
---
CROSS COUNTRY:  Girls looks strong, Boys in rebuilding year
The Los Al Cross Country teams announced their 2019 captains and we thought we'd run their picture. (see above)  As soon as we get some actual names we'll add them.
The runners open their 2019 season on August 31 at The Great Cow Run at Cerritos Regional Park, and a week later they will trod the course at the Rose Bowl.
The Boys team will have to rebuild after losing senior standouts Klaus Quinonez and Nick Van meter to graduation.  But the Girls squad will be led by juniors Maria Halfhill and Ava Farris who both earned Press-Telegram Dream team honors in their sophomore season.
---
GIRLS GOLF:  Lady G's wish to repeat as League champs
The defending Surf League champion Los Alamitos Girls Golf Team will open their 2019 season against Long Beach Wilson on August 27, on the Cruiser Course at the Navy Base Golf Course.
The Griffins broke the school scoring record five times last year en route to an 18-3 record and return a lot of strong golfers, led by Maddy Murr.
---
GIRLS VOLLEYBALL:   Griffins take sixth place at Hawaii pre-season tourney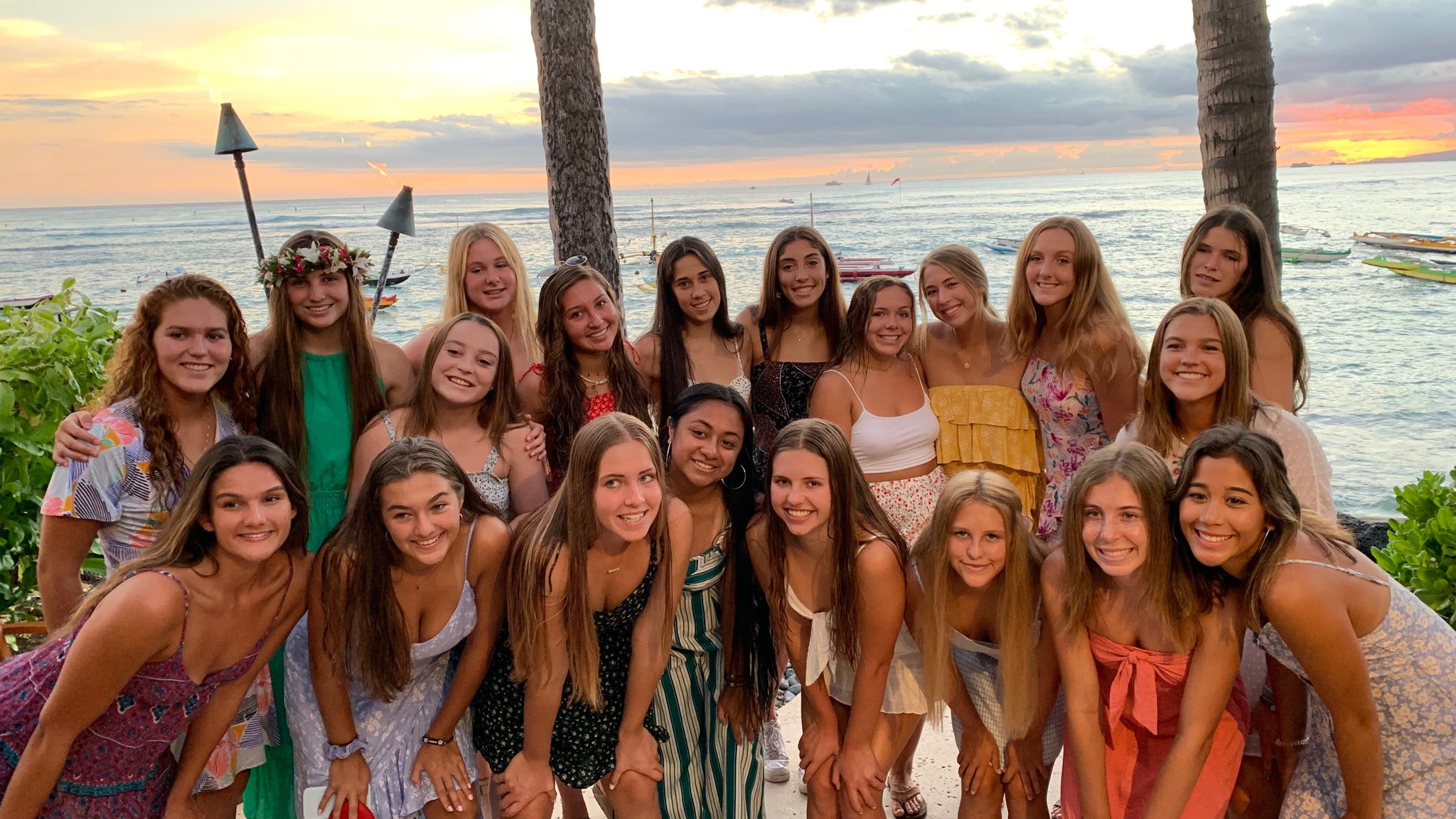 The Los Al Griffins girls volleyball team, the defending CIF Division II champions, finished in sixth place at the always competitive Ann Kang Volleyball tourney held in Hawaii two weeks ago.  The Griffins went 5-3 for the tournament.
They open their regular season schedule next week with a pair of home contests against Palos Verdes on Tuesday and Redondo Union on Thursday.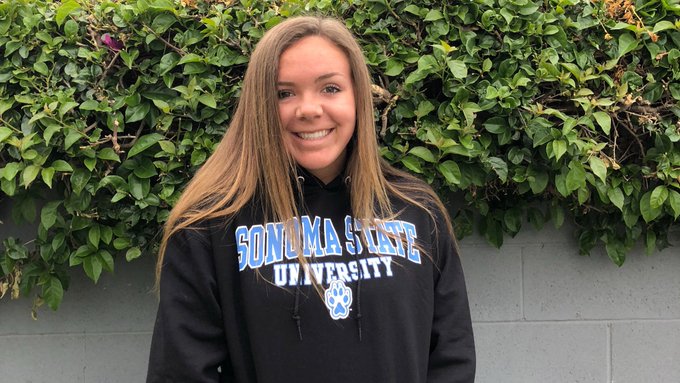 Four seniors have already made their college commitments.  Returning Division II Player of the Year Abby Jarich will play at Utah, and fellow all-CIF libero, Jacinda Ramirez, will play at Loyola Marymount.  Front-liner Riley Beyma will play volleyball for the Sonoma State Seawolves in 2020.
---
GIRLS BASKETBALL:  Miller transfers to Buena Park
The Girls basketball team lost another strong player when standout center Lataviah Miller transferred to Buena Park.  Even though the team was very successful in the past five season, Miller is the latest Griffin girls cager who has departed the school in search of greener recruiting pastures.   In those five seasons, former Coach Rich Alvarez led the team to a 110-36 record.  In May, the Griffins named Maya Kennedy after Alvarez resigned.