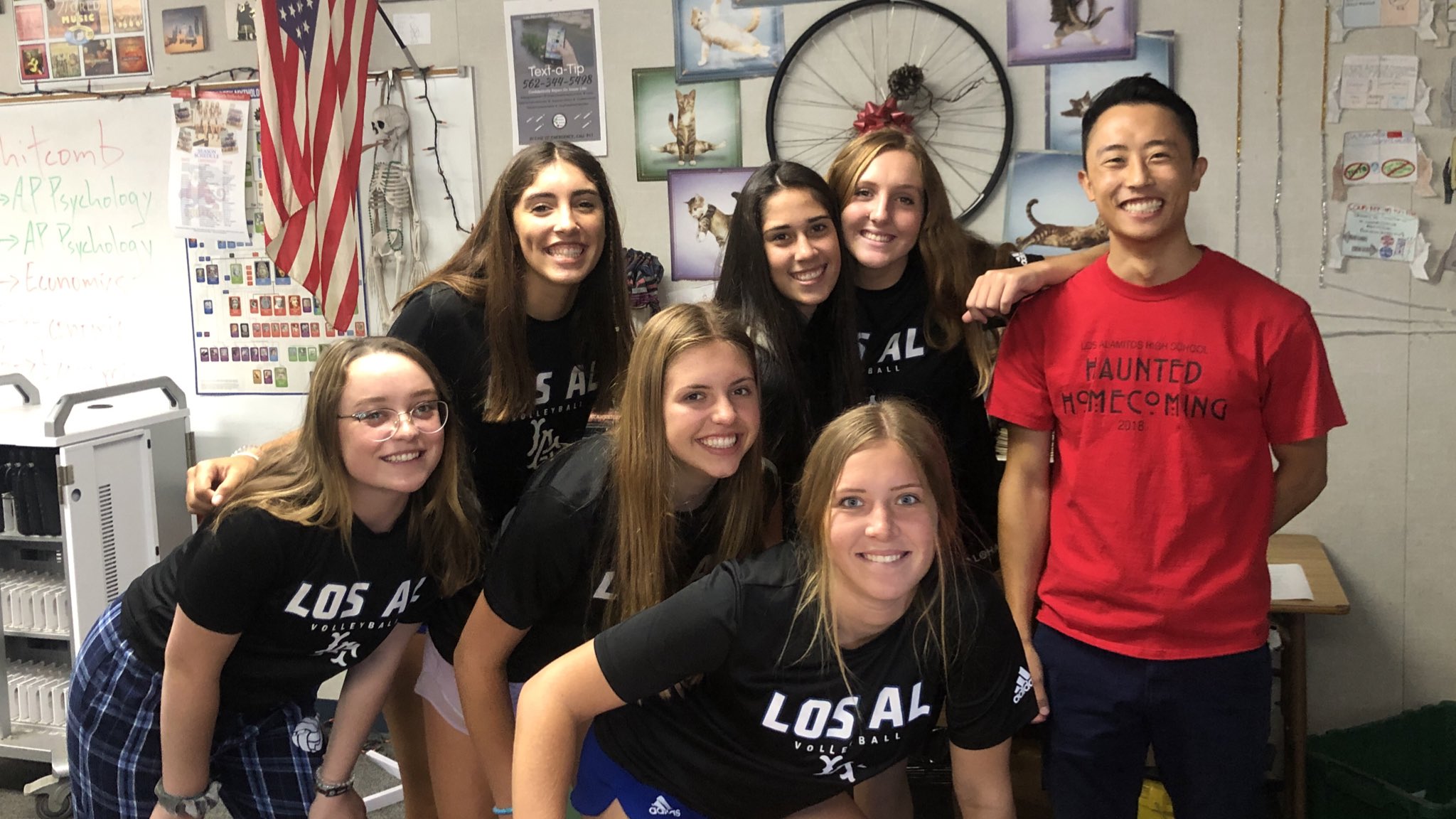 The Los Al Girls volleyball team won their third straight match, downing Lakewood 3-2 Friday afternoon at Los Al.  The games were 25-14, 22-25, 25-18, 22-25, 15-6)
Leading the Griffin attack was senior outside hitter Abby Karich with 18 kills.  Allie Livingston had 45 assists, while Jacinda Ramirez and Riley Beyma anchored the defense with 20 and 14 digs respectively. It was the third win of the week for Los Al.  On Thursday afternoon the Griffins downed Santa Margarita 3-1 (25-16, 16-25, 25-15, 28-26) as part of the Trinity-Sunset showcase, and on Tuesday they downed Wilson.
Karich again led Los All with 17 kills while Kameryn Parsonage added 11.  Allie Livingston had 19 assists, while Lauren Given added 11.  Ramirez and Beyma again turned in solid defense with 23 and 19 digs, respectively.  Cambria Grant contributed five aces to the cause.
The Griffins downed Long Beach Wilson 3-1 on Tuesday.  They return to action next Wednesday at Cypress.
Girls Golf:  Griffins open season with wins over Cerritos, Millikan
The Los Al Girls Golf team has gotten off to a strong start for 2019.   They opend the season with a 205-231 win over Cerritos. Sophomore Kylee Gregory medaled with a one over par 38.
They followed that up with a 200-239 win over Millikan at Old Ranch Country Club.  (9 hole, par 36).  Andrea Camacho and Janelle Abbott of Los Al shared medalist honors with rounds of 39.
The Griffins return to action next Wednesday with a four-way match at Big Rec Golf Course in Long Beach against Wilson, Poly and Fountain Valley.
Maddy Murr '20 tees off at Navy vs Cerritos HS in the first varsity match of the 2019 season. @LosAlamitosHigh @LosAlAthletics pic.twitter.com/w8SHtdEFDO

— Los Alamitos Golf (@Losalgolf) August 27, 2019
Boys Water Polo:  San Clemente 12, Los Alamitos 11
The Los Al Boys Water Polo rallied twice but came up short and fell to San Clemente 12-11 on Thursday afternoon.   The Griffins were down 4-0 in the first quarter but managed to tie it up 6-6 at by halftime.  San Clemente jumped to an 11-8 at the end of three but the Griffins again rallied to cut it to 12-11 but that stood for the final.
Junior Gabe Chang led the Griffin attack with six goals while keeper ___ Nash recorded __ saves.
With the loss, the Griffin drop to 0-2 on the season.  They fell to Palos Verdes 12-7 in their opener.